BeeBaby is a mobile app developed in 2013 by Lighthouse, a Brazilian company builder startup that i was a co-founder as a Designer. The main goal of this app is to register all moments of the children, from birth to the end of childhood and share between parents and relatives. The app associate pictures with daily bases event registers like the first bath, first word said and tender family moments.
BeeBaby have hundreds of predefined events ready to associate with pictures suggested by location, time and child age.
The app was highlighted at

App Store's Best New Apps 

gallery at the first week when launched and stayed there for more than one month receiving more thank 10k downloads.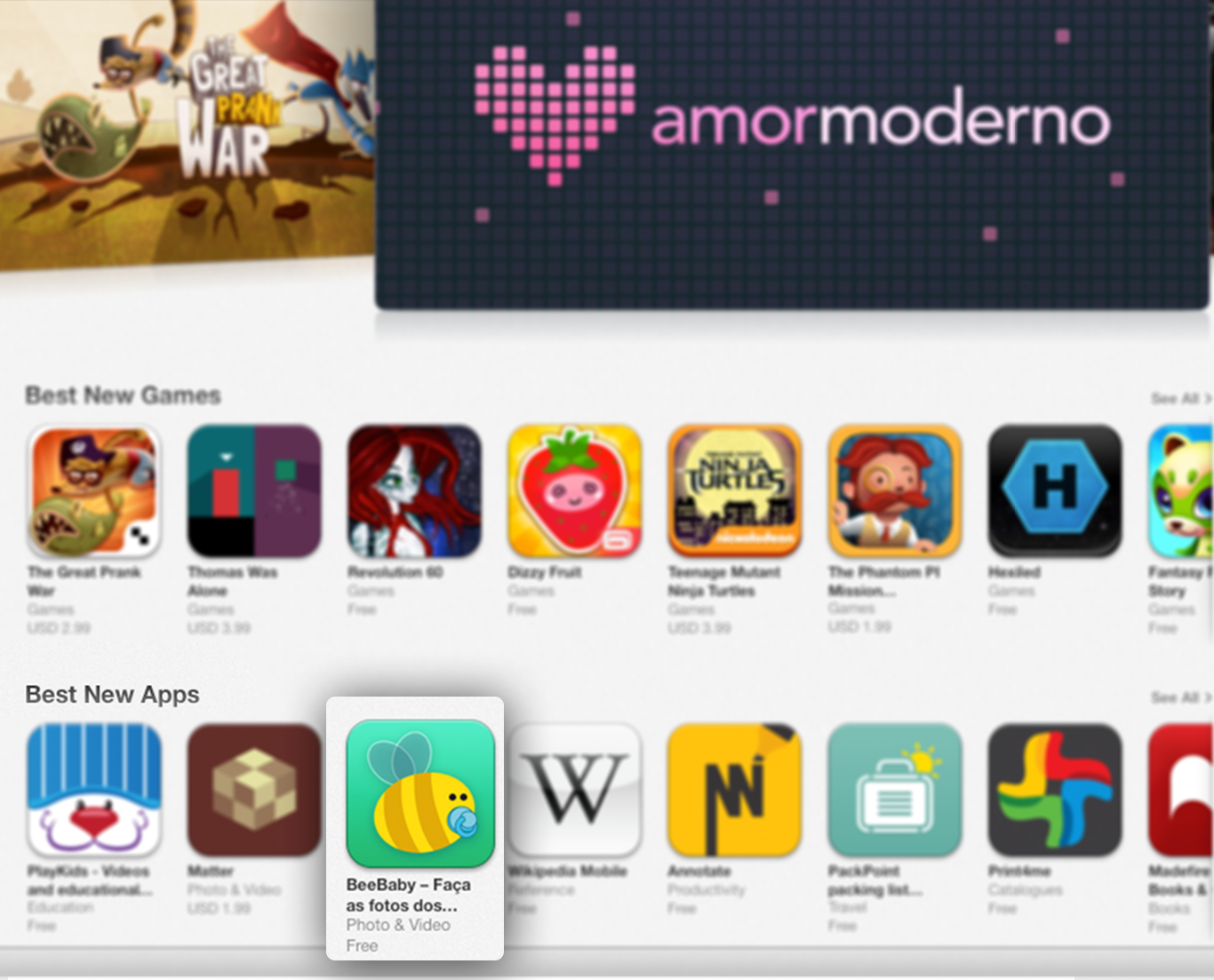 Builded iOS natively with the goal of providing a fun and cute experience with the event prediction feature and creation of cards based on this moments to share at social media like Instagram and Facebook.